Anyone 50 years or older may participate in any activity at the ACC. Simply fill out a participation assessment form and you are on your way to enjoying a variety of activities, meals and programs! Many programs and activities are open to the general public as well because the ACC is truly a community center.
Memberships
While Memberships are encouraged, they are not necessary for participation. At an annual fee of $15/yr, Memberships are affordable to almost everyone. Your membership helps to maintain healthy lifestyles programming at the center as well as entitling you to reduced rates for some classes, access to the computer lab, and receiving a copy of the Voice of Experience newsletter delivered to your home.
Volunteer Opportunities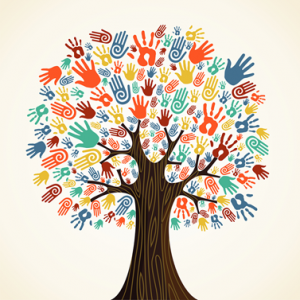 The Allegheny Volunteer Alliance at the Allegheny Community Center can help match you to a volunteer position suited for you. It provides you the opportunity to serve your community while giving you a chance to learn a new skill or to teach a skill to others. Download our volunteer handbook for details about the program.
The Allegheny Volunteer Alliance (AVA) program is sponsored by Experience, Inc. in partnership with the Allegheny Community Center for residents in Warren and Forest Counties. The AVA office is located at the Allegheny Community Center, 42 Clark Street, in Warren.
There are many volunteer opportunities available in Warren and Forest Counties.  If you are over 18 years old, you can now volunteer for the AVA.  Volunteer benefits include: excess Insurance, recognition, referrals, and the opportunity to learn a new skill!
Call Sue Himes at the center for more information @ 814 723-3237.
VOLUNTEER  OPPORTUNITIES
At our local senior community centers –
Kitchen Aides – help put nutritious meals together for the senior citizens of our communities at centers. Assist with prep work in the kitchen prior to lunch, dish and serve the meal and lend a hand with clean up. Food arrives from the caterer already cooked.
Great with fundraisers? Centers could use your help! Call Sue at the ACC to talk about it to see if this would be a good fit for you.
VITA Tax preparers – become a trained volunteer tax preparer to assist filing income tax, PA Property tax and Rent Rebates. Training is provided by the IRS.
VITA Tax scheduler – the ACC is also looking for a few volunteers to help make tax appointments using an online scheduling database. Must be computer literate.
Landscaping – the new park along the river bank at the Allegheny Community Center is in need of landscaping.
Songs for Senior and Drumming Circle – Diane Scarcella entertains and engages people of all ages in music programs at nursing homes, senior centers, & more! She could always use assistance.
Jammers Band needs your support! The Jammers are looking for someone, (maybe you). If you play an instrument and are interested, there is a spot for you. They play 50's, 60's and 70's music at nursing homes around Warren County.  They practice every Friday from 10:00 to noon.
Blood pressure readings – a  volunteer is needed at the Allegheny Community Center to take blood pressures from 10:00 to 11:00 on the first Monday of each month. License is needed. Please call Lynn at 723-4180 if you are interested.
Teach a class! Have a hobby or skill that you would like to share? Call Sue at the ACC to talk about the possibilities!
At the Allegheny Community Greenhouse, located on the grounds of the Warren State Hospital – looking for assistance with greenhouse planting and maintenance
The Toy Shoppe, also located on the grounds of the Warren State Hospital – help to make wooden toys that are gifted to local children.
APPRISE program – Learn how to assist people with  Medicare/Medicaid eligibility, and eligibility for all other programs including: Medicare Part B & D premium assistance, Fuel Assistance, SNAP Benefits, PACE | PACENET, Claim Filing, Property Tax & Rent Rebates, Consumer Protection and Advocacy.
Become an Ombudsman, which is a Swedish word that means "citizen representative". These services are provided to, or on behalf of, residents in Personal Care Homes, Nursing Facilities, Domiciliary Care Homes, and anyone receiving Long Term Care Services in the community.
Call the AVA office at the ACC today to find out more! Whenever you are ready to sign up, download and fill out our Volunteer Enrollment Form.